KHS America Academic Alliance
Fill out the Academic Alliance Membership Form below with your school information and level of participation.
For Gold and Platinum membership, you will need to document your Jupiter, Mapex, Majestic, XO or other KHS America Inventory. Download this Academic Alliance Instrument Value Form (Excel format) to begin, then upload the completed Excel file as part of your membership submission below.
Qualification Criteria for Membership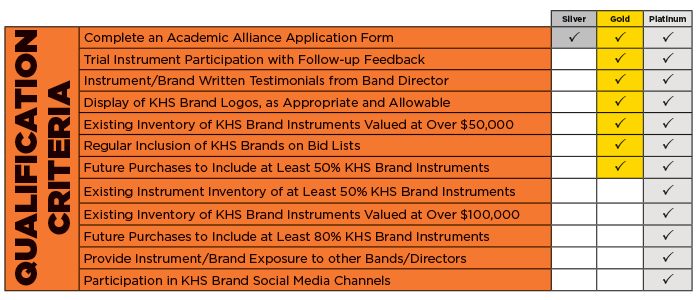 If you need help filling out the form or want more information before you start…